We are the premier Denturist in Regina, Saskatchewan. A denture clinic that our community can embrace! We take great pride in our commitment to providing top-tier denture services and a compassionate, patient-focused approach sets us apart as a healthcare facility that genuinely cares for its residents.
Degenstein Denture Clinic is owned and operated by Blair Kulcsar, DD, a practising denturist for over 30 years, offering a full range of denture services, everything from new dentures, relines and repairs, to the latest in implant-supported dentures.
Blair Kulcsar grew up in the denture industry.  As the brother of founder Brad Kulcsar, Blair would frequent the clinic and began helping out with the administration and laboratory aspects at a very young age.
After working at the clinic, he was hooked on seeing the impact the clinic had on people's lives.  This was Blair's motivation to register to become a Denturist at the Northern Alberta Institute of Technology (NAIT) in Edmonton, Alberta in 1998. 
Over the years Blair is committed to providing the best denture care and has led him to look closely at the advantages of technology and making it his own by innovation.  It is his purpose and strategy to continue to deliver world class care to the residents of Saskatchewan.
He is looking forward to helping you not only improve your smile, but enhance your oral health and confidence!
Caring People Make the Difference
At Degenstein Denture Clinic, we are committed to providing patients with the highest levels of care in the most comfortable and friendly environment possible. Ever since 1992, our clinic has been based on steady growth through the referrals of friends and family members. This has given us a geographically diverse patient base, with visitors coming from all over the Parkland and Sunrise area. 
With our experience, we can provide the right solutions to meet your needs.
To schedule a free consultation, call Degenstein Denture Clinic today! 306-586-1828
Kara began her dental career as a Registered Dental Assistant after graduating from SIAST Wascana Campus in 2012. She gained almost 10 years of experience in this industry before wanting to further her education. Her love of helping others with their oral health needs inspired her to advance her career and she then enrolled in the Denturist Technology program at CDI College in British Columbia.
She began her journey and gained more experience in Prince Albert as a Denturist until realizing she wanted to move closer to home to join the Degenstein Denture Clinic's team. Kara practices all aspects of Denturism such as complete and partial dentures, implant supported dentures, immediate dentures, sports mouthguards, take home bleaching kits and she also has a passion for mobile services. No matter if you live in a seniors' residence, retirement community, your own home, hospital or long-term care facility, she will come to you!
Kara loves being a Denturist, where she is able to work with a wide range of clients and is committed to delivering a calm and gentle approach to Denturism.
When Kara isn't creating smiles for her patients, she enjoys spending time with her cats and exploring the outdoors with her puppy.
Dentures with a Personal Touch
Our mission is simple yet profound - to offer dentures that not only enhance your smile but also your overall quality of life.
We understand that every patient is unique, with distinct needs and preferences. That's why we take a personalized approach to denture care. Our highly skilled denturists and technicians work closely with each patient to create customized treatment plans that address individual concerns and expectations. We take the time to listen, ensuring that your dentures fit comfortably and naturally.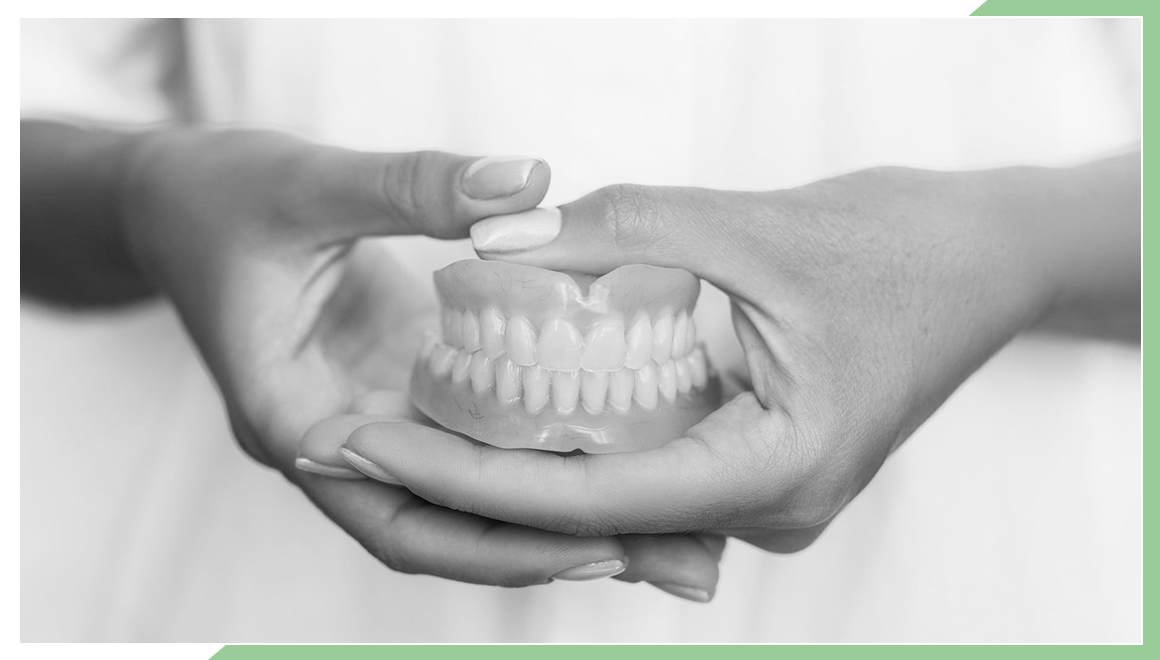 Your Satisfaction, Our Priority
We offer a compassionate approach that makes the experience as smooth as possible. Our friendly and caring staff is here to guide you through every step. 
Whether you're considering dental implants, require denture repair, or are exploring options for entire arch and multiple teeth replacement, we're dedicated to providing the highest quality of care and ensuring that you leave our clinic with the confidence to showcase your new smile to the world.